Modern and Luxurious Facilities
GIA Miami's facility opened its doors in June 2020 as a purpose-built addiction therapy and mental wellness center. It is modern and luxurious, promoting stress reduction, learning, and wellness. A team of architects and medical experts meticulously planned every foot of the building to provide the optimum environment for treatment and healing.
Our open and welcoming space offers state-of-the-art classrooms, a library, a cafeteria, private, quiet treatment rooms, massage, and acupuncture facilities. Our support staff is available to cater to your needs and maintain a non-judgmental and caring environment. Our compassionate care and exceptional facilities create the perfect setting for your path to mental wellness.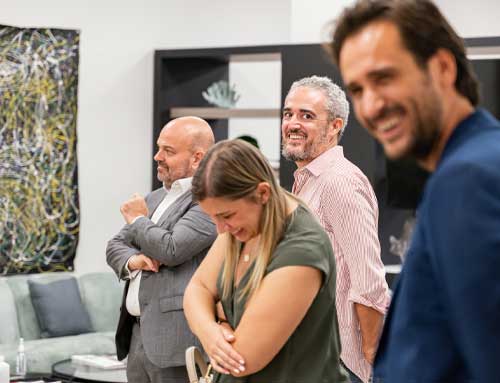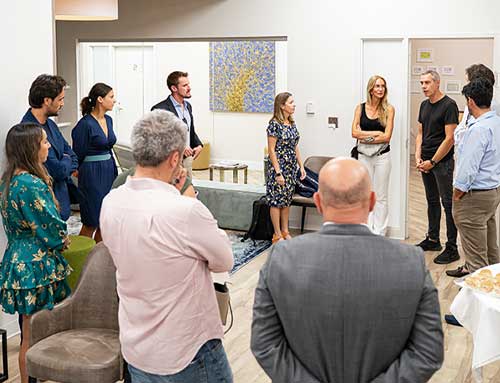 Compassionate and Expertly Trained Support Staff
You'll find GIA Miami on Biscayne Boulevard in the heart of Miami. Our center is just minutes away from popular Miami neighborhoods, including the Museum District, South Beach, Brickell, the Fashion District, and Coral Gables. You can access the facility by public transport or take advantage of our private parking. If you wish to stay overnight, our knowledgeable staff can help you, your family, and other loved ones find discounted accommodation in nearby hotels.

GIA Miami strives to offer the very best treatment technologies, and our exceptional facilities and location are no different. We provide innovative treatment programs in a luxurious center in one of the most beautiful locations in the world.
It's common knowledge that physical health is an integral part of overall well-being. Our gut is our second brain, and a balanced diet keeps us healthy while helping to create the hormones that balance our mood and support good mental health. Our on-site nutritionists help you know what to eat and why.
Regular exercise is also an essential component of long-term health and a natural source of endorphins that improve our mood. Our personal trainers are on hand to help increase your fitness and establish a healthy exercise routine

Our facilities and amenities work alongside our world-class treatment programs to help you reach your mental wellness goals. Our teams construct your treatment plan to suit your individual needs while carefully planning your schedule and breaks. We offer expert advice on how to structure and spend your time between sessions, within our facilities or outside of them.
An Exceptional Treatment Experience
Our state-of-the-art facilities are only one aspect of our world-class treatment experience. The heart of our program lies in our expert staff, our innovative treatment technologies, and our commitment to providing mental wellness support from the forefront of scientific research.

Your time in our center begins with a variety of in-depth diagnostic tests from which we design your individualized treatment program. You then participate in different treatment options, which may include TMS therapy, cognitive-behavioral therapy, and group therapy. Throughout the process, you will be working with trained professionals who ensure you are on the best path to your goals.
"Having a facility that is purpose-built as a mental wellness center makes a real difference. Every space is light and calm and has everything you need to feel comfortable and focused during treatment." - C.J.