Mental health is as important as physical health. When someone experiences mental health problems, it affects their thinking, behavior, and mood. Mental illness affects every aspect of life and, without treatment, will also impact physical health. Each person's well-being depends on their mental health.
There are many different mental health diagnosis, just as there are many types of physical illnesses. If you think a loved one has an undiagnosed mental illness, you should not attempt to diagnose them yourself. It is important to encourage your loved one to see a qualified mental health professional, such as a licensed psychologist or Psychiatrist, who can identify their condition and prescribe treatment. This is one way you can go about helping a loved one cope with mental illness.
You can also learn about mental illnesses and find ways to show the person that you care about them. This blog post outlines some ideas to help you through this process.
How Common Are Mental Health Conditions?
The Centers for Disease Control and Prevention (CDC) reports that one in five Americans will experience a mental illness in a given year. The CDC also says that over half of people will be diagnosed with a mental illness or disorder in their lifetime. Mental health, like Physical health difficulties are very common. It is likely that you or some of the people you know already have experience with them.
Mental health illnesses can be very varied, come in many forms, and affect all aspects of life. A person can be diagnosed with more than one condition. The following list is just a very small sample of the mental illnesses that can affect any individual.
Eating Disorders
Bulimia nervosa
Anorexia nervosa
Binge-eating disorder
Addiction Disorders
Substance use disorders involving drugs or alcohol
Gambling addiction
Mood Disorders
Depression
Bipolar disorder
Seasonal affective disorder
Trauma Disorders
Post-traumatic stress disorder
Reactive attachment disorder
Mental health issues can also occur due to physical health conditions that cause symptoms such as brain fog, fatigue, mood swings, confusion, and depression. This is why it is important to speak to a medical professional who can carry out a full health assessment.
What Does Mental Illness Feel Like?
Mental health is a complex subject and, as a result, it can be misunderstood and stigmatized by society. A person struggling with a mental health issue may hide their symptoms because of this stigma and because they do not want their loved ones to worry. Mental illness can affect how an individual thinks about their relationships. This sometimes means that a person may not have realistic expectations of how other family members or loved ones will react to the news that they are struggling.
What a friend or family member feels when they are unwell depends on what type of mental health diagnosis they have. Some common experiences of mental illness include feeling:
Loss of control over life
Trapped and unable to escape
Unworthy of love
Unable to be happy
Hopeless
That every decision they make is a mistake
Unable to trust loved ones, including family members
Unable to fit in, especially in gatherings
Misunderstood and disconnected from others
That they have to pretend to be okay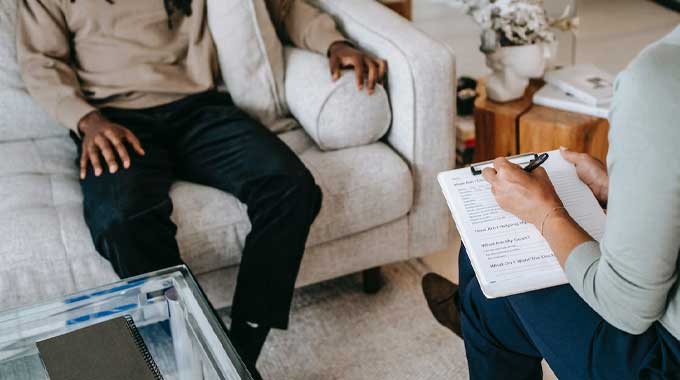 How to Recognize a Mental Health Crisis
If you are not sure whether a family member or friend is struggling with their mental health, you may find it helpful to read the following list of warning signs. These behaviors suggest that a person may benefit from seeing a healthcare professional.
Sleep difficulties and tiredness
Changes to eating habits
Neglect of personal hygiene
Sudden weight loss or weight gain
Difficulty with attending to routine daily tasks
Poor concentration and focus
Loss of interest in hobbies or activities that they used to enjoy
Withdrawal from people they used to enjoy spending time with
Expressing feelings of guilt, regret, shame, or low self-esteem
Becoming excessively fearful or defensive
Becoming aggressive, hostile, or violent
Extreme mood swings
Addictive and impulsive behaviors, such as drug or alcohol misuse
Confused thinking or disorganized speech
Detachment from reality
Suicidal thinking
If you are concerned that a loved one is putting themselves or other people in danger, do not hesitate to seek immediate emergency support such as going directly to an emergency room or calling a mental health hotline in your area for guidance. Once you are all in a safer situation, you may be able to speak with them to try to understand their experience and to show them that you care.
Talking About Mental Health With Family Members
Mental illness is very common, yet many people find it difficult to tell others when they are struggling. In the long term, it is a good idea to encourage family members to speak freely about their negative and positive emotions. This may make it easier for them to speak up if or when they ever feel unwell.
If you are worried about a loved one, there are ways that you can encourage them to speak to you. By offering emotional support and opening up avenues of conversation, you can help guide your loved one to seek support for their illness.
Resist the instinct to tell your loved one that everything "will be fine". Although you intend to reassure them, they may feel that you are not listening to them.
Show your loved one that you are present for them, even if they do not want to talk at that moment. You may be able to show support by sharing a meal with them or staying with them to watch a TV show they enjoy.
Be aware that when you say you are worried about them, they could interpret this as meaning they have let you down.
If you feel very worried for your loved one, you may find it difficult not to cry or raise your voice when talking about their situation. Try to keep your side of the conversation calm and steady, but give your loved one the space to express any negative feelings.
Remember that mental illness can sometimes shape how a person interprets events and other people's actions. If your loved one appears to misunderstand your intentions, resist taking it personally.
Helping a Loved One After Diagnosis
People have different ways of reacting to a medical diagnosis. Some may feel relieved that mental health professionals have recognized their problems and that they have a name for their condition. They may look forward to joining support groups and talking to people with the same diagnosis.
Other people may feel scared by the diagnosis and the knowledge that they will need to seek treatment to get better. If they have a lifelong condition, they may also be upset by the thought of managing their illness for the rest of their life.
It is normal for a person to have mixed feelings about their diagnosis and for their thoughts about it to vary over time. At this point, it is important to give your loved one the time to process their feelings. Resist any temptation to reassure them that everything will be instantly fine now that they are involved with mental health services.
Sometimes people may feel unheard if they think that their friends and family do not set realistic expectations for their recovery timeline.
Helping a Loved One in Treatment
In recovery, some days are going to be better than others. Some days, the person going through treatment may look much better than the day before. On other days you might see them taking one or two steps back.
Ultimately, remember there is no playbook for navigating a mental health crisis, and each person deals with it differently. What is important is to be there for your family member or friend throughout the journey.
There are many types of mental illness, and the treatment team will support your loved one in ways that are appropriate to their diagnosis. When people seek professional help, they can expect to encounter some of the following:
One-to-one therapy, such as cognitive behavioral therapy
Group therapy
Support groups
Activity-based therapies such as art therapy
Medication
TMS therapy (a non-invasive method of stimulating areas of the brain)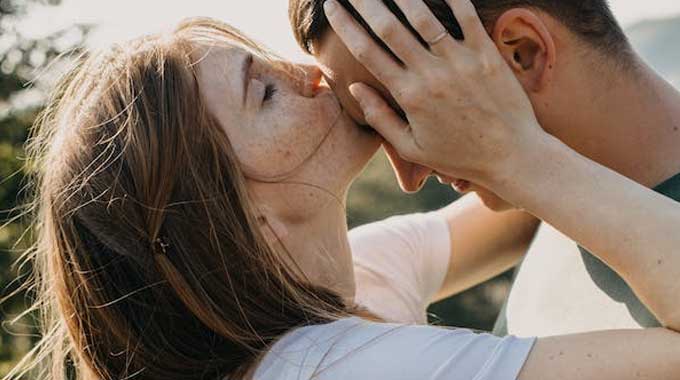 Seeking Support for Yourself
To support your loved one's recovery, you should also take time to look after your own health. Self-care is important. You will be a better support to your friend or family member if you do not neglect your own mental health.
In some situations, you could benefit from attending a family support group where you can meet other people who are in the same position as you. You can gain strength from talking with people who understand.
Thinking about your loved one's illness may also get you thinking about any problems that you have experienced. Remember that you deserve support too and that seeking help from a mental health professional will not take away from your loved one.
GIA Miami
GIA Miami is a luxury wellness center for treating mental health and addiction. We assess each person who seeks treatment with us to produce an individualized support plan to best suit each individual's needs.
The services that we provide are backed by science and include non invasive, evidence based, treatments such as TMS ( transcranial magnetic stimulation), cognitive-behavioral therapy, and psychiatric evaluations.
We believe in compassionate care and treating the whole person. When planning your treatment, we will listen to you. At GIA Miami, we like to say that you are in the driving seat, and we provide the map.
GIA Miami offers treatment for the following conditions:
Addiction
Dual diagnosis (substance abuse and other co-occurring mental illnesses)
Post-traumatic stress disorder
Anxiety
Depression
Obsessive-compulsive disorder
If you are worried about yourself or a loved one, get in touch with GIA Miami today to find out more about treatment options.